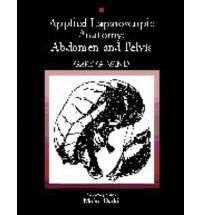 How famous American surgeon for laparoscopic surgery and laparoscopic Applied anatomy of the abdomen and pelvis will be useful to both beginners and experienced professionals Material perfectly illustrated.
For specialists in smallinvasive surgery, obstetricians and gynecologists, urologists, surgeons.
This book provides outstanding anatomical views as seen through the scope during procedures. In clear, crisp detail, Dr. Wind delivers this crucial information, illustrating surgically important structures and providing a variety of views that enhance the surgeon's understanding from a laparoscopic viewpoint.
Пароль для открытия документа: Surgerycom